Twin Special Edge to Edge Long Arm Service $68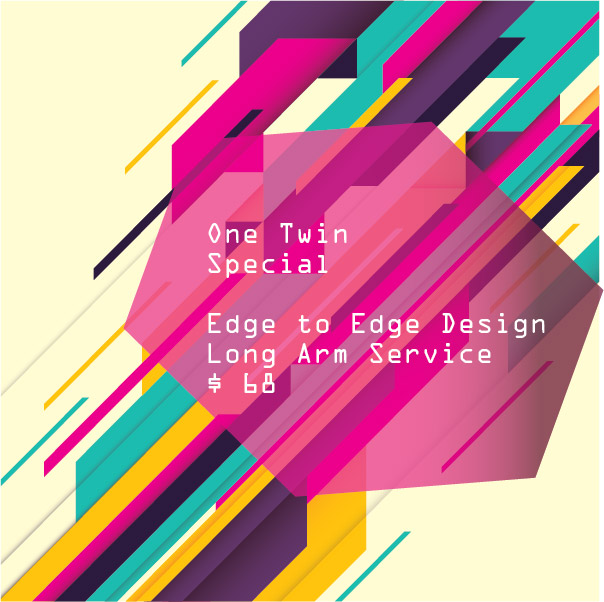 Twin Special Edge to Edge Long Arm Service $68
This special bundle is for one twin size quilts that fit within the following minimum and maximum size ranges within the following:
Width: up to 75 IN
Length: up to 95 IN
This price includes selection of any of the patterns in the design library, the cost of top stitching, batting, thread and free return shipping of the quilt to you.
Step 1. Review our Design Library and make note of your selected pattern.
Step 2. See additional information here to select your thread color.
Step 3. Use this ADD TO CART to purchase this bundle special.
Preview thread colors in the additional information section. You will need to make note of your color selections for quilt #1 and select your pattern designs for the quilt #1. In the check out process you will fill out a form with your selection preferences.
If you have any troubles completing your order call us at 347-391-1604
sold out